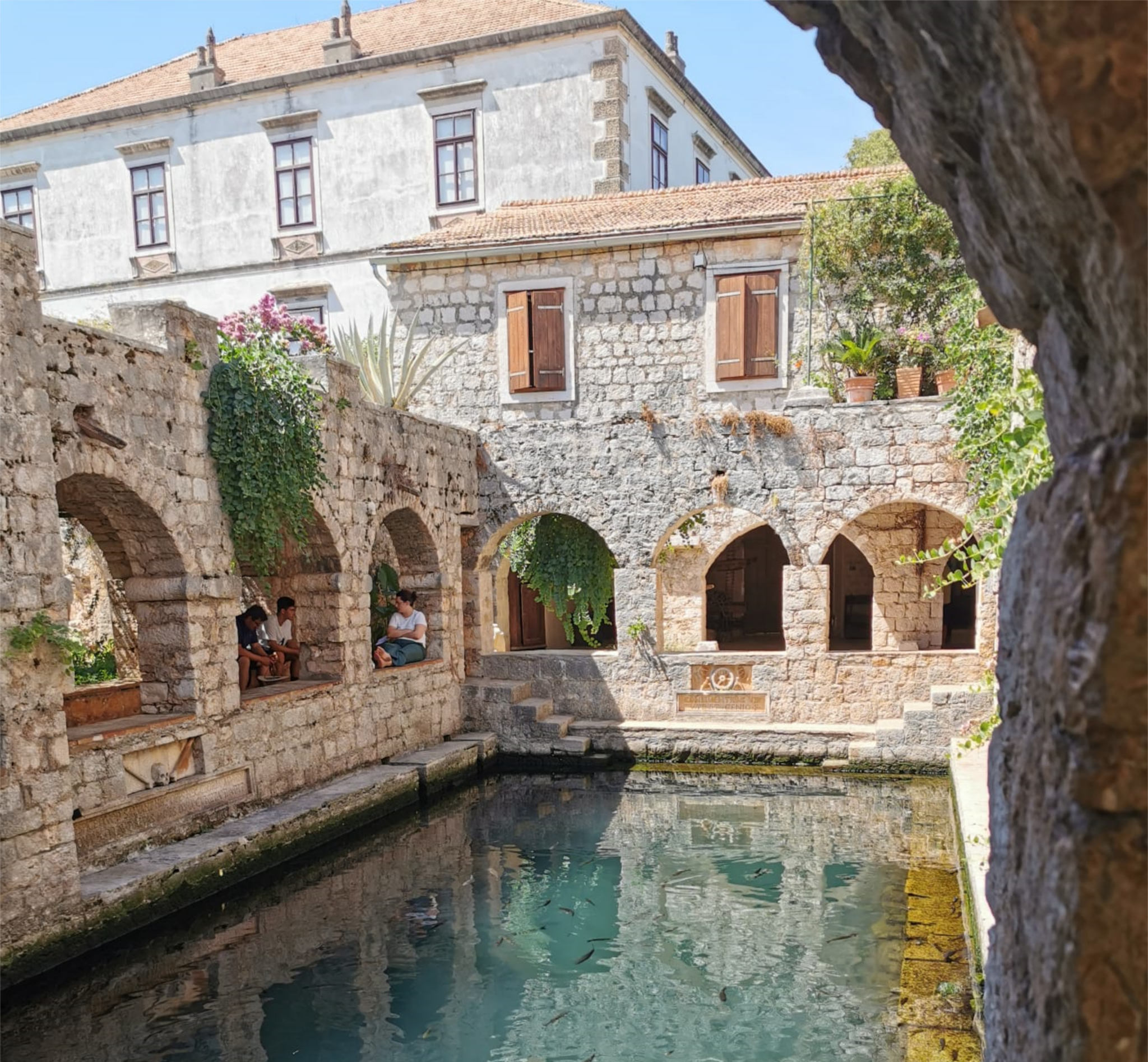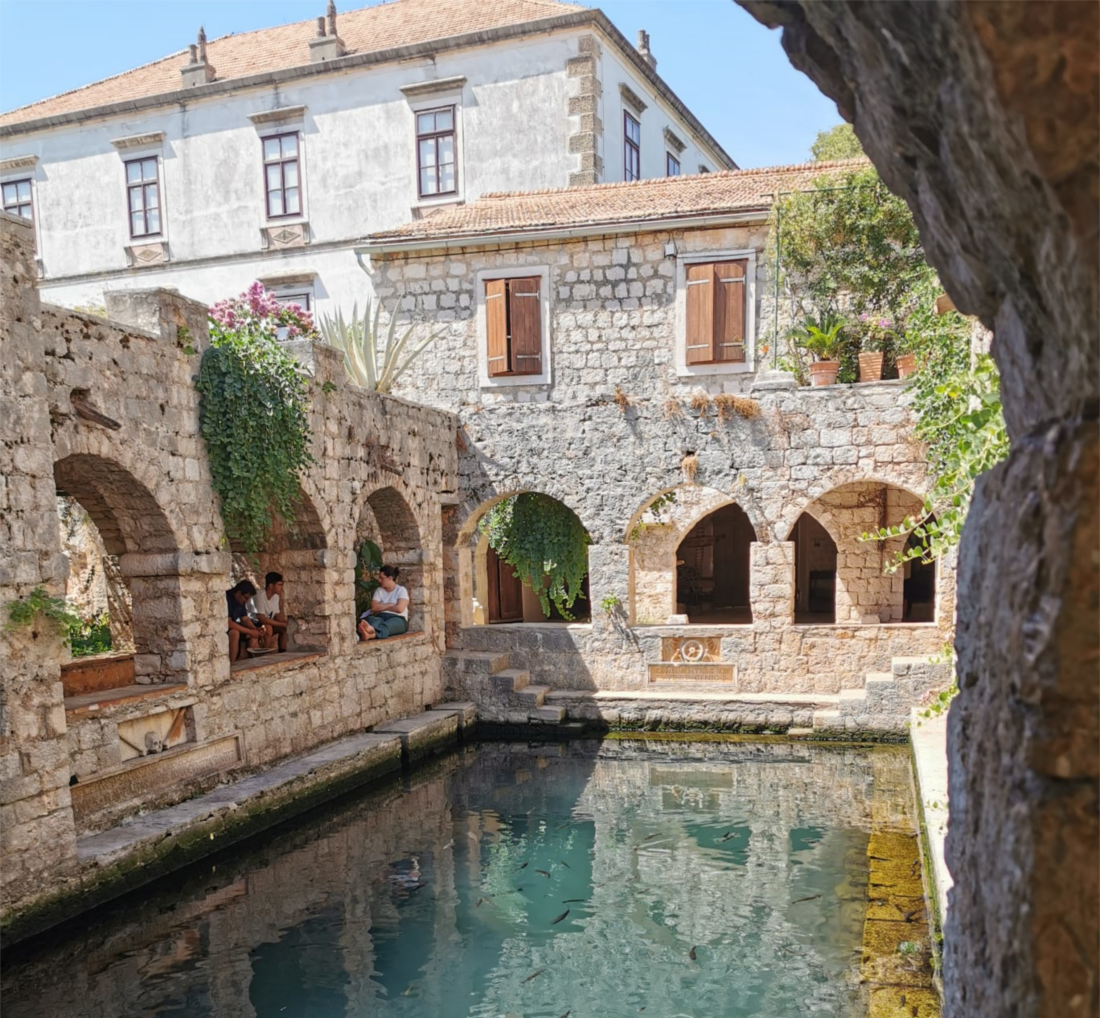 Team nice :-) on the way in Croatia!
Our project manager Romain Deltour was traveling in the south of Croatia. In addition to Dubrovnik – the "Pearl of the Adriatic" – Romain was in Split and on the island Hvar. There he explored the best spots and the most extraordinary activities for you. In the following, we will introduce you to the three highlights of his trip.
Highlight 1 – boat tour in Hvar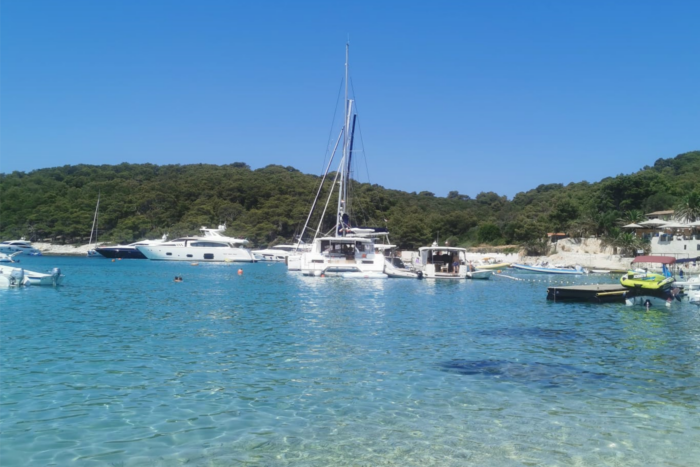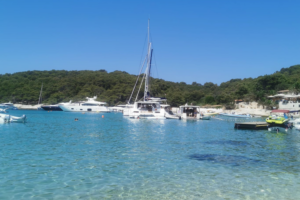 An absolute must if you are on Hvar! On the island it is no problem to rent a small motorboat without a license. For a fair fee you can book boats there for a whole day and explore the beautiful landscape from the water.
A boat fits up to 6 people, so you can take your family or a group of friends on a varied boat tour around the Pakleni Islands. In between you can make short stops to sunbathe, swim or fish and catch your own dinner 😉 Otherwise, stop and try fresh Croatian specialties in the local restaurants.
The best part about the tour is that it allows you to discover some of the lesser-known beaches and secluded spots. These offer you more privacy and protect you from the usual tourist crowds in the summer season.
Highlight 2 – hiking around Dubrovnik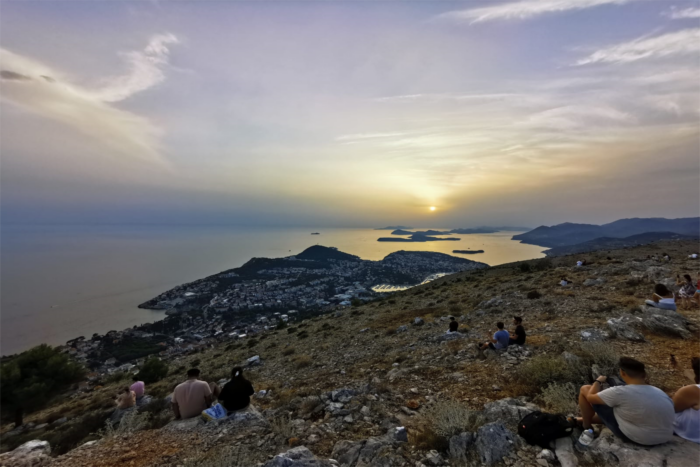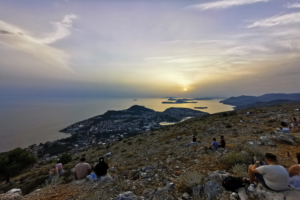 Dubrovnik offers not only sightseeing but also beautiful flora and fauna. To explore them, you can go on a hike on one of the numerous paths around Dubrovnik. From there you have a wonderful view and can admire Dubrovnik from above.
The hiking trails are really diverse and there is something for everyone. Some of the trails are 15 km long and very demanding. Accordingly, Dubrovnik also offers options for holidaymakers who actually prefer to go to the mountains.
Highlight 3 – convertible ride on Hvar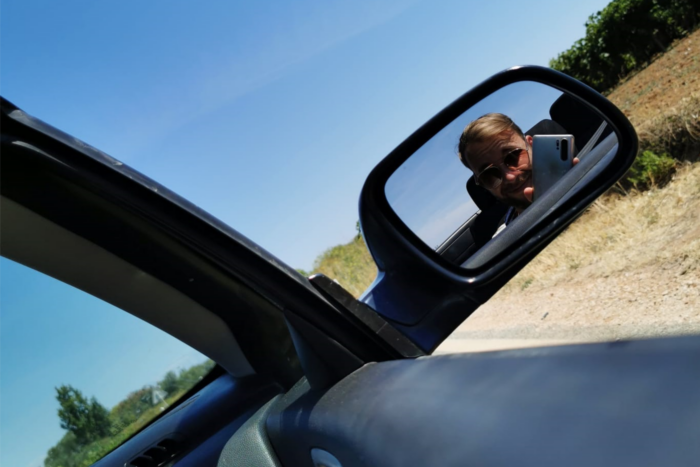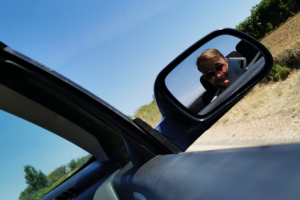 Back to Hvar – the island has many faces and can be explored not only from the water, but also from the land. There are many roads that are perfect for a convertible ride. Past viewpoints and sights, the roads lead through the impressive landscape.
A road trip is really worth it and lets the island appear in a completely different light. When you drive with an open roof, the sun is shining on your face and you can feel the wind in your hair, you just feel free and can switch off completely. That is what makes a successful vacation.
For us it is clear:
Croatia is definitely always worth a trip and also offers numerous opportunities for incentives. We have already implemented a number of successful events in Croatia and we look forward to planning your event there soon.
There are more impressions of the trip on our social media channels. So follow us on Facebook, Instagram, LinkedIn or Xing so you don't miss out. Or contact us directly so that we can start planning your event straight away.