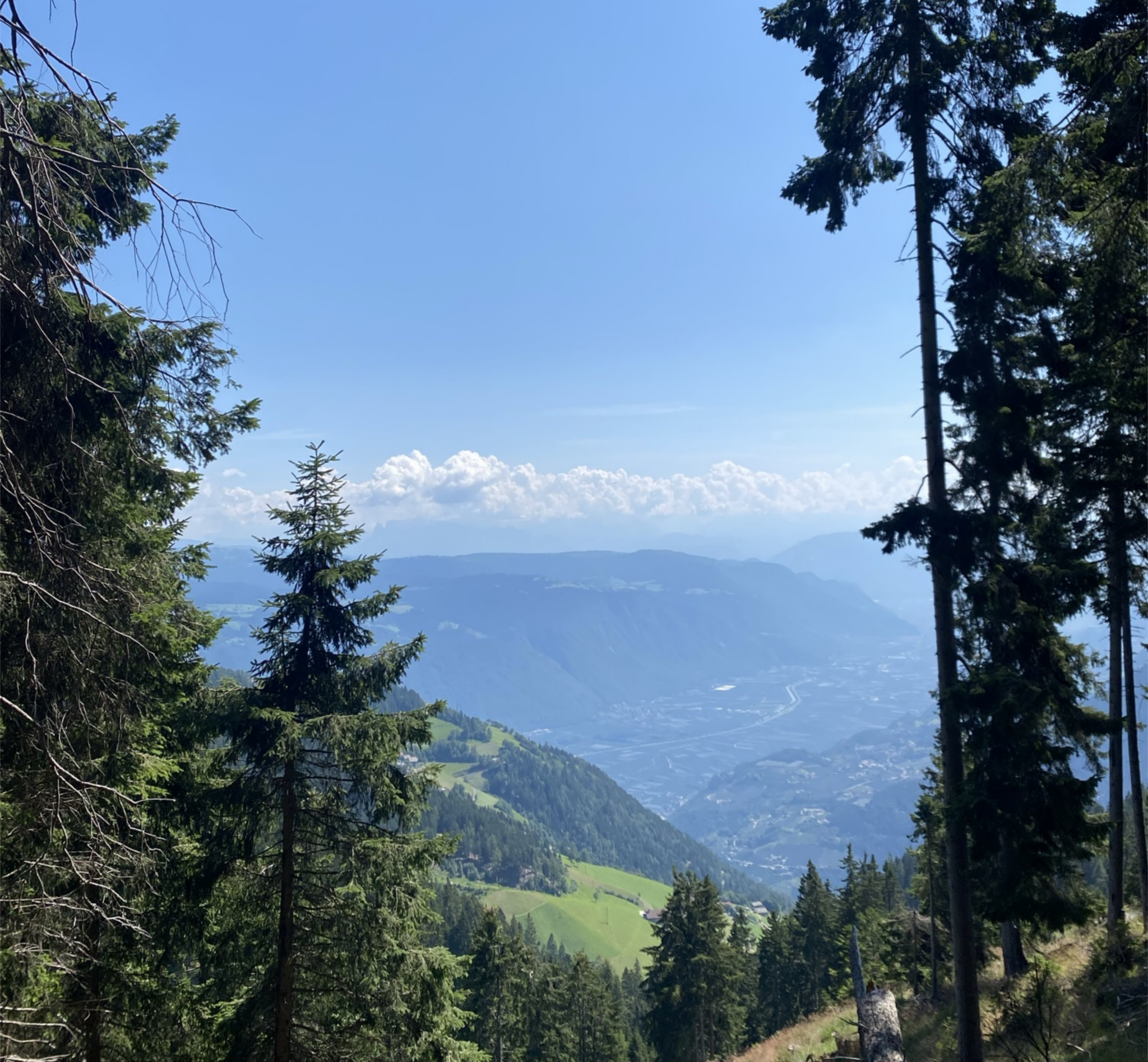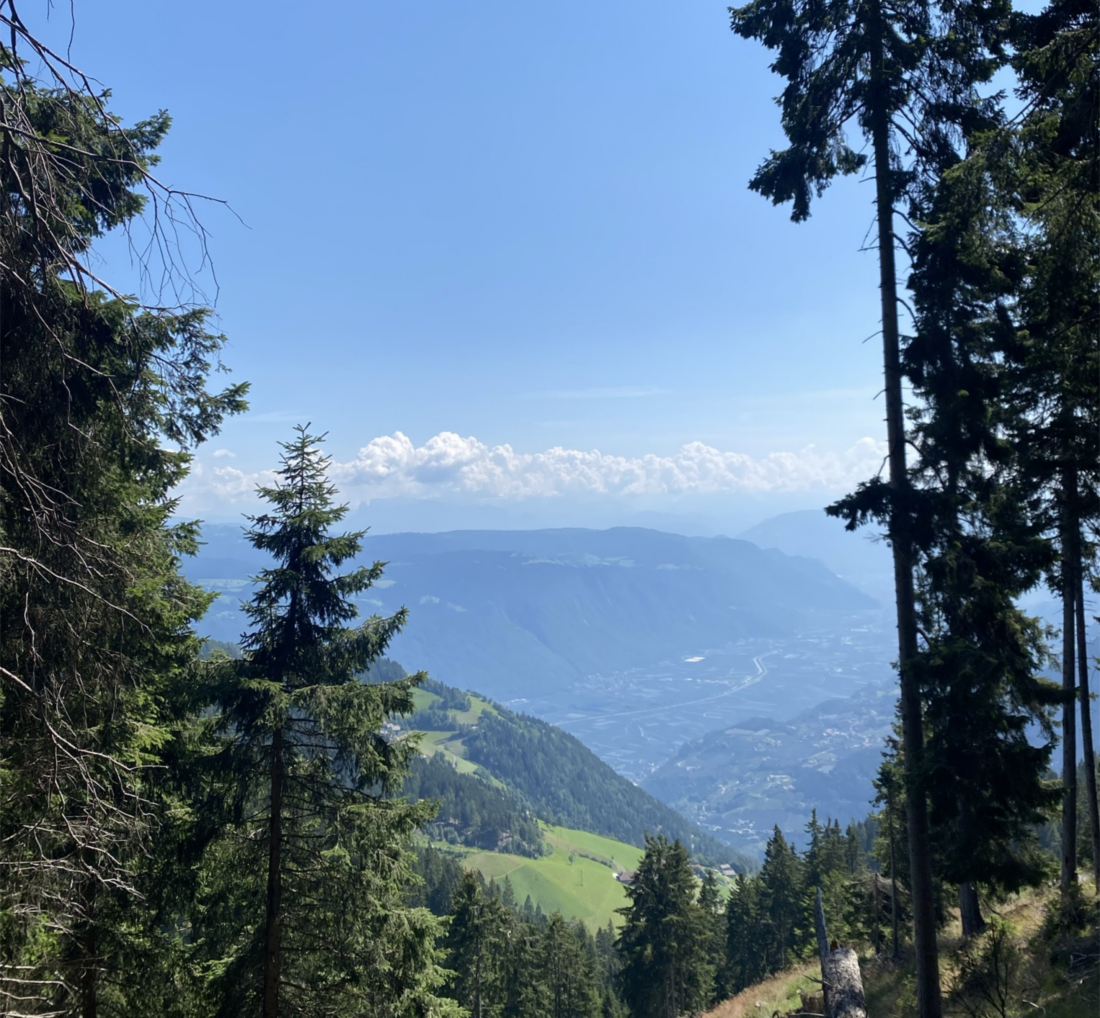 South Tyrol – rich in contrasts, enjoyable and more than diverse!
Often you have no idea what South Tyrol has to offer as a region – for many people the region means: mountains and extensive hikes. But South Tyrol is much more than that.
First of all, the "hard facts":
– South Tyrol offers a wide variety of particularly high-quality food products. Whether apples from the largest contiguous apple-growing area in Europe, fresh dairy products or eggs from happy farm animals, delicious bacon, cheese, fine wines, vegetables, herbs or berries – you will find an excellent selection of quality products here!
– The diversity is also evident in the language: Italian, German and Ladin are spoken. The Mediterranean lifestyle mixes with alpine traditions and thus merges with modernity.
– When talking about South Tyrol, one must by no means ignore the landscape. Where else can you find wide valleys between striking mountain ranges, crystal-clear mountain lakes, nature shaped by apples and wine, mixed with Mediterranean palm trees, waterfalls and cozy villages?
It is not only because of these points that South Tyrol is a particularly popular travel destination for holidaymakers from all over the world. One of our junior project managers has been spending her summer vacation in Appiano on the Wine Route for over 10 years and can still report on new experiences. This year she went to South Tyrol again and that's why today's blog focuses on this beautiful area. Here comes a little travel report from Clara Achsel: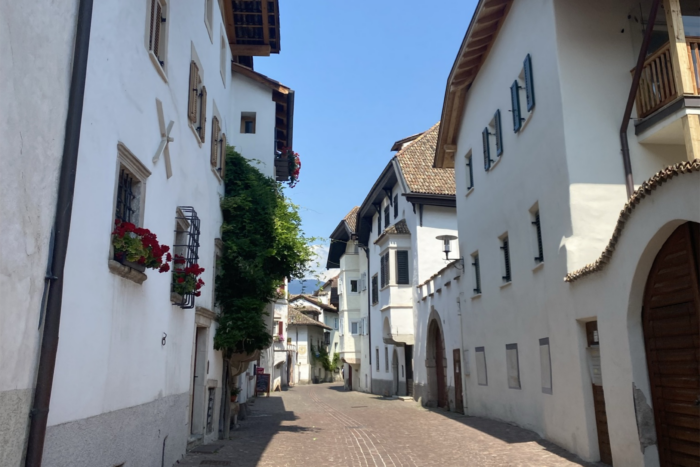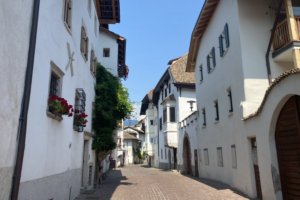 Bolzano and Merano
With approx. 108,000 inhabitants, the provincial capital Bozen is the largest city in South Tyrol. There is a lot to discover, such as the glacier mummy of "Ötzi" in the South Tyrolean Archaeological Museum. The alleys around the fruit market and the characteristic arcades are particularly recommended for shopping. In between you will always find charming restaurants that invite you to linger.
The second largest city is Meran, which is particularly known for its medicinal baths and its Art Nouveau buildings. Be sure to visit Trauttmansdroff Castle with its terrace gardens! Empress Sissi resided there during the winter months of 1870 and 1889.
The mountains
Of course, the mountains are part of every holiday in South Tyrol. Whether hiking, climbing or mountain biking – there is a lot to experience in the mountains. There are many options for the shallow entry, such as the Waalwege  Canal Trails, the Montiggler Lakes circuit or a hike to the ice holes. The striking Dolomites are recommended for advanced skiers and adventurers. There is a multitude of via ferratas to discover here. My personal highlight was the ascent of the Schlern. Due to its characteristic shape, this mountain is considered a symbol of South Tyrol. Perhaps one or the other has already spotted the Sciliar on the packaging from the "Loacker" brand 😉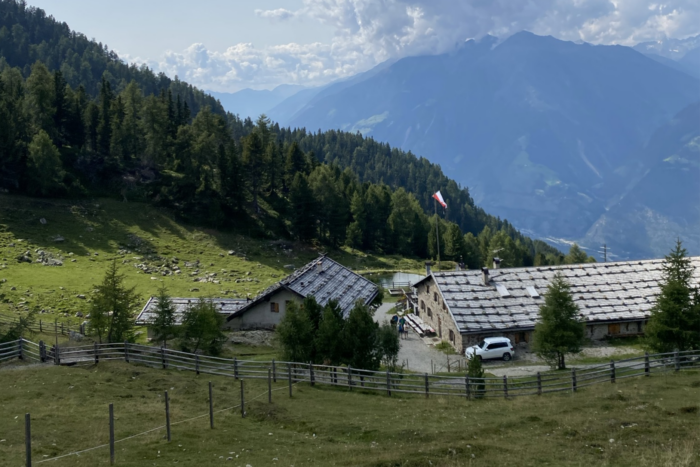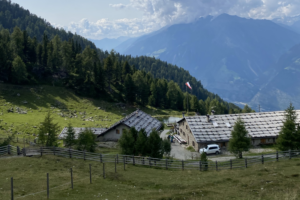 Törggelen – South Tyrol's fifth season
As soon as almost all the grapes have been harvested and the vine leaves turn golden yellow, the Törggelen season begins in South Tyrol. Leisurely hikes through the mild autumn landscape, chestnut groves and picturesque villages are combined with culinary enjoyment. In chestnut and wine-growing areas, taverns and farms open their farmhouse parlors from the beginning of October to the end of November. The hosts serve South Tyrolean delicacies such as homemade Schlutzkrapfen, dumplings, Surfleisch and house sausages with sauerkraut, sweet donuts and roasted chestnuts. In addition, the "Siaße" (grape must) and young wine are served. A really cozy and above all communicative experience!
MMM
Another highlight are the Messner Mountain Museums, which were initiated by Reinhold Messner. There are now six museums, each house is dedicated to a sub-theme. My favorite museum is Sigmundskron Castle near Bozen (MMM Firmian), which is about the formation, ascent and weathering of the mountains.
Fun fact: Juval Castle is Reinhold Messner's private castle, in which he partially spends the winter.
Swimming in Italy's cleanest lakes
There are many lakes in South Tyrol, such as the Felixer Weiher, the Kalterer lake or the Fennberger lake. Two of my highlights are on the one hand the Montiggler Lakes and on the other hand the Gargazon natural swimming pool. The Montiggler Lakes are made up of a large and a small lake. Right next to the large Montiggler Lake is an outdoor pool with a water slide, a bistro and a large sunbathing area. There is a large forest around the lakes with hiking trails leading to small beaches and rocks for sunbathers and water rats.
The Gargazon natural swimming pool is a natural swimming pool, which is divided into a bathing area and a green regeneration area. Here you can really relax and enjoy nature.
Fun fact: The Italian environmental organization Legambiente has once again awarded South Tyrolean bathing lakes with 5 "sails", the highest seal for water quality, in 2020. Bathing is even more fun!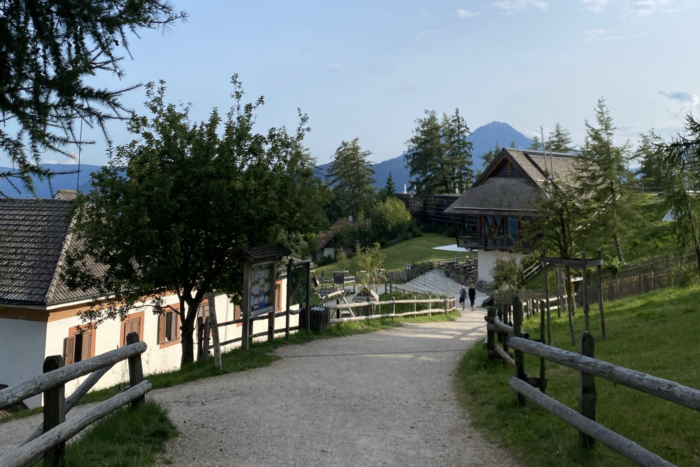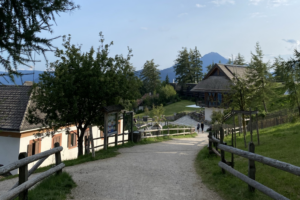 Overnight in an alpine hut
Normally we always spend the night in a holiday apartment at Villa Montis, which is close to civilization. But if you are looking for an extraordinary experience, you can exchange the holiday apartment for an alpine hut for a few nights. Of course, it doesn't have to be a hut that is completely isolated. In South Tyrol there are some managed huts where you can enjoy the peace and silence and switch off completely. Most of the time there is no internet up there either, which brings a digital detox on top 😉
These were just a few ideas and activities that can be experienced in South Tyrol.
The region offers a lot more and you have to be there yourself to experience all the beauty! Not at least because the people there are so hospitable and attentive that I have never seen anywhere else on earth. In addition, there is the mild climate with over 300 days of sunshine a year and the fresh mountain air. Anyone who has ever been there never wants to leave again. I experienced that myself and that's exactly why I keep coming back there. South Tyrol is also a real alternative for companies when it comes to incentives.
With the Eurac, the Bozen Exhibition Center, the Free University of Bozen, Maretsch Castle and numerous conference facilities in hotels. The state capital is an attractive location for congresses, seminars and meetings. In addition to the ideal locations for trade fairs and congresses, the range of leisure activities is also convincing and thus offers the perfect conditions for a meeting place. We look forward to planning your event there soon!
There are more impressions of the trip on our social media channels. Follow us on Facebook, Instagram, LinkedIn or Xing so you don't miss out. Or contact us directly so that we can start planning your event immediately 🙂