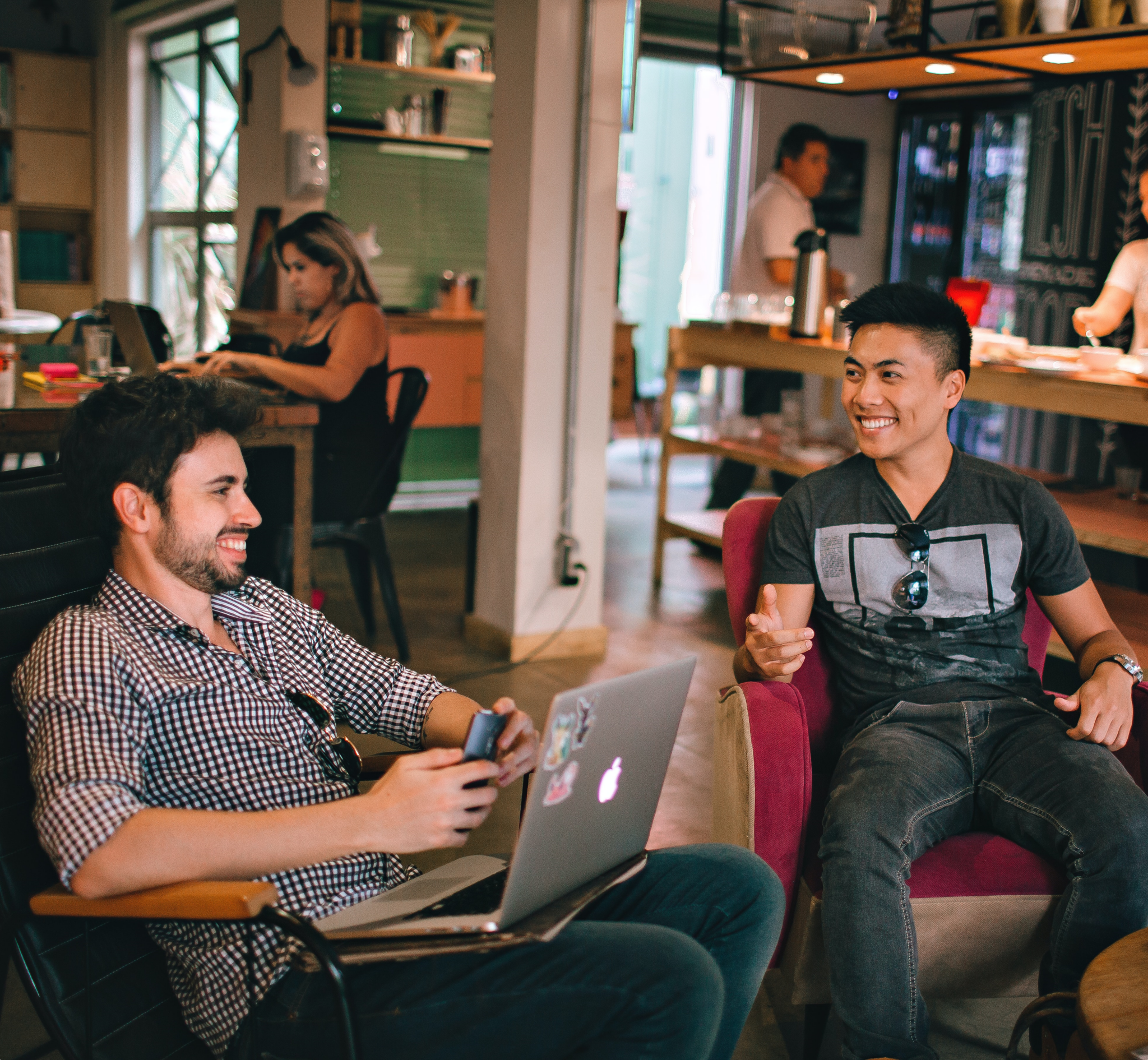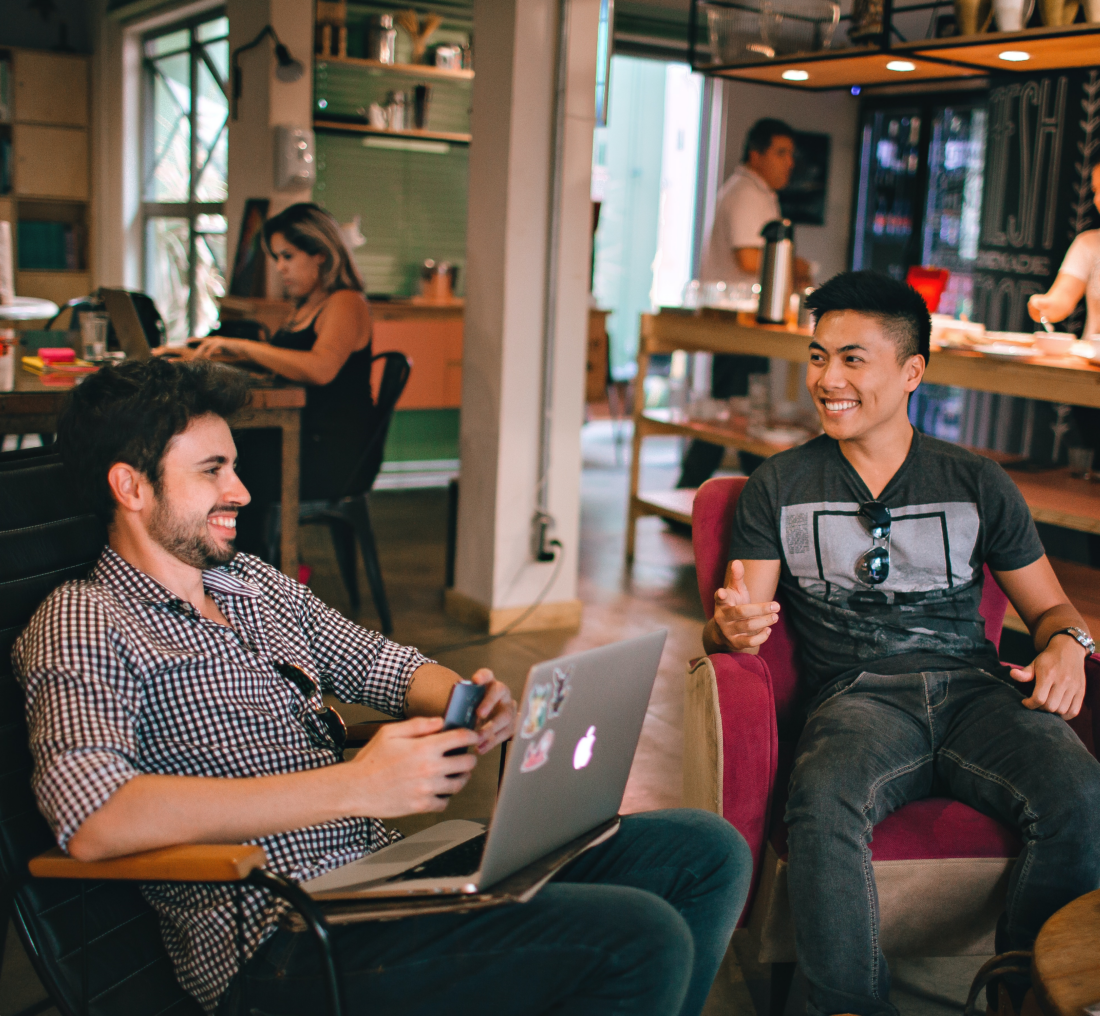 Office of the future – how will we work in 2030?
Due to a pandemic, we have already recognized that we can do our work with the same quality in different places. However, the challenges of maintaining the level are manifold! Many do not want to miss out on everyday office life. Suddenly things are missing that one would not have consciously perceived as important. So what will the office of the future look like?
Office is also communication at the same time. It is action and reaction. These are feelings that you no longer experience at a time when home office has become the standard. The place for exchange with colleagues. The space for common creativity and above all the change from your own four walls. It's all an office where you meet colleagues.
And yet: for several years now, media technologies have been gaining increasing attention in the world of work. So how can a collaboration between employees be structured more digitally in the office of the future? With maintaing the aim of increasing efficiency while maintaining social life.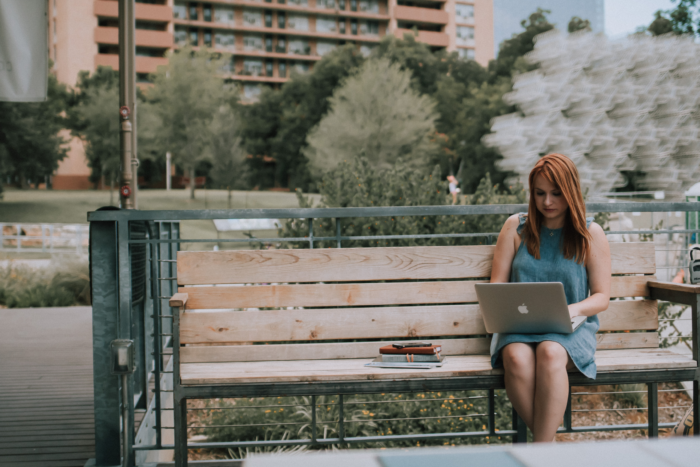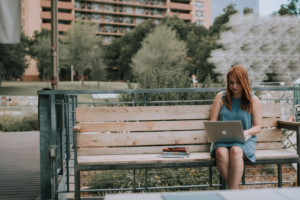 And then a virus helped as a booster that you had to jump straight into the deep end. Maintain a little interactive communication with set video appointments for a coffee chat instead of meeting at the coffee machine in the office. Or with evening cooking activities via Zoom Call instead of the usual after work session.
Now let's basically ask ourselves:
How does the generation Z imagine their everyday working life?
According to studies, this generation is set up differently than the previous generations. Job comes second, family is number one. Those born between 1997 and 2012 are looking for equilibrium and balance in (work) life. Once all tasks are completed, sufficient flexibility should be granted. Better to meet up with colleagues, go jogging in the city park or stream Netflix. Everything is possible, nothing is neccesary.
This kind of non-commitment reaches its limits within traditional industries and DAX companies. This is the opportunity for small and medium-sized companies! Bosses who are empathetic and at the same time innovative have the best cards with this generation. And that's why home office as exclusivity is not an option.
In these companies, the question of whether employees can work from home has long been answered. This modern form of work supplements or replaces the daily presence in the company. And the benefits for both sides add up! Employees can say goodbye to fixed working hours and traffic jam-intensive commuter journeys. The company can optimize its often costly space situation. Personally assigned workplaces are yesterday's news. Flexible work areas for more diverse teamwork are tomorrow's think tanks!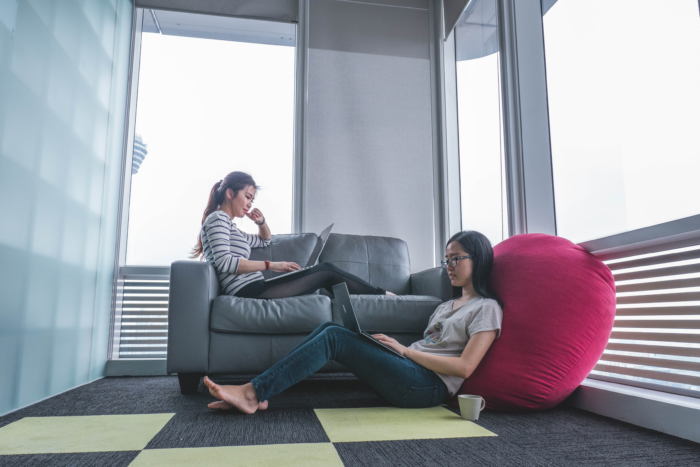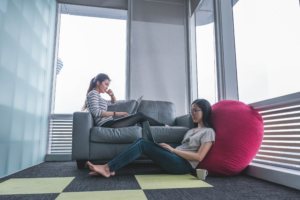 Employees move between the different areas and thus also enjoy looking into structures outside their daily work area. Diversity in work is not just a word, it also represents the working environment of the future. The more diversified you are, the better. This also means that the requirements for a workplace in an office environment are becoming more and more extensive.
That is it for the facts about the external structures.
Let's take a look at the internal issues. What is changing here or has already changed?
And let's take a look at the….
… Advantages of a digital office
The digital transformation has many names. But one thing is certain: it encompasses and changes all areas of human life, private or professional."work" and "life" merge with one another. What are the advantages of the digital office in our opinion?
Paperless documents
The digital office makes it possible to access the right documents from anywhere and at any time. This means that extensive archive space is no longer necessary. Instead, large storage capacities are required. And of course everything complies with the GDPR.
Transparency
Responsibilities and accesses can be assigned and processing can therefore always be tracked. "Big Brother" is watching? In a way he is. Because every work step is traceable. At the same time, the work processes are reduced and accelerated. Nice side effect: optimization potential in the individual processes.
Potential savings
In addition to an obvious saving in space, costs can also be reduced. A retention period of ten years applies to documents. Everything is stored digitally. There will be companies that specialize in the secure and inexpensive data deletion. Within the appropriate accounting deadlines. And that will cost less than destroying the haptic files.
Better customer service
The uncomplicated findability of processes improves customer service immensely. Inquiries can be answered promptly without first looking for the file folder with the corresponding paper file. In the worst case, there are handwritten notes that no one can decipher. All relevant information is just a click away in the digitized office. That is how the customer service can process every request immediately and make customers happy.
The digitized office is global
The boundaries between different company locations are blurring in the digital world of work. Documents can be edited collaboratively, even if employees are thousands of kilometers apart. If decisions have to be obtained from several responsible persons, you save long communication channels. An electronic file enables quick and location-independent access. Work processes in which several people are involved can be shortened.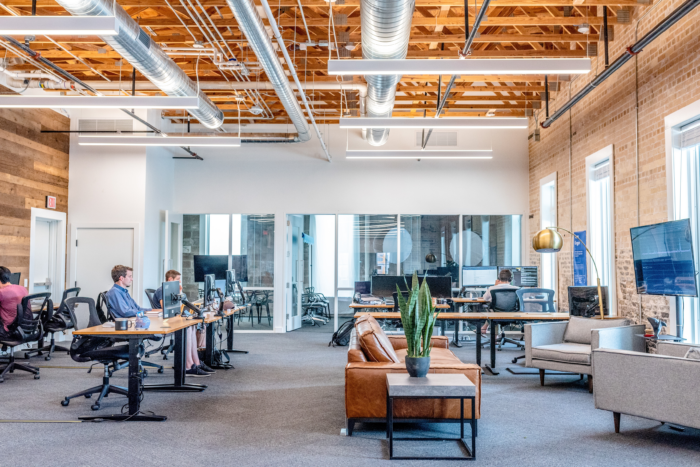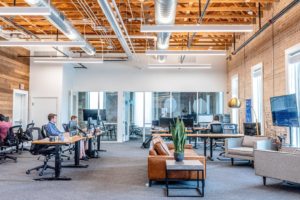 So where is this going?
What somehow still sounds futuristic has long ceased to be a dream. The fact is that the demands on the world of work and the surrounding environment have changed drastically. A pandemic and the associated restrictions on contact have accelerated everything at high speed.
Overnight, needs and requirements for digital communication and work structures arose in practically all areas. The front runners in the current situation were certainly the many tools for video conferencing.
Companies are recognizing the potential and value of rapid digital transformation. Linked with the associated technically optimized equipment of work environments. In a very short time, workable solutions were created for the existing IT infrastructure. Numerous opportunities have opened up for IT specialists here!
The experiences from 2020 will be incorporated into long-term planning. The companies will not be looking for isolated solutions. They look for networked standardization, integrated into their own IT architecture. AV planners and integrators will have to deal more intensively with questions of software integration and the intuitive use of media technology.
The cooperation with IT departments will therefore become more intensive for the AV system integrator in the future.
Event agencies have been planning on a high level for AV technology at events for years. Here we come full circle. It is no longer just about office files. What is needed is an overall solution for the office of the future.  The internal processes also have to be linked to external structures (sales, marketing).
We know how to do it, so please feel free to contact us via our website. Or take a look at one of our social media channels such as facebook, Instagram, LinkedIn, Xing.
Let's get digital!