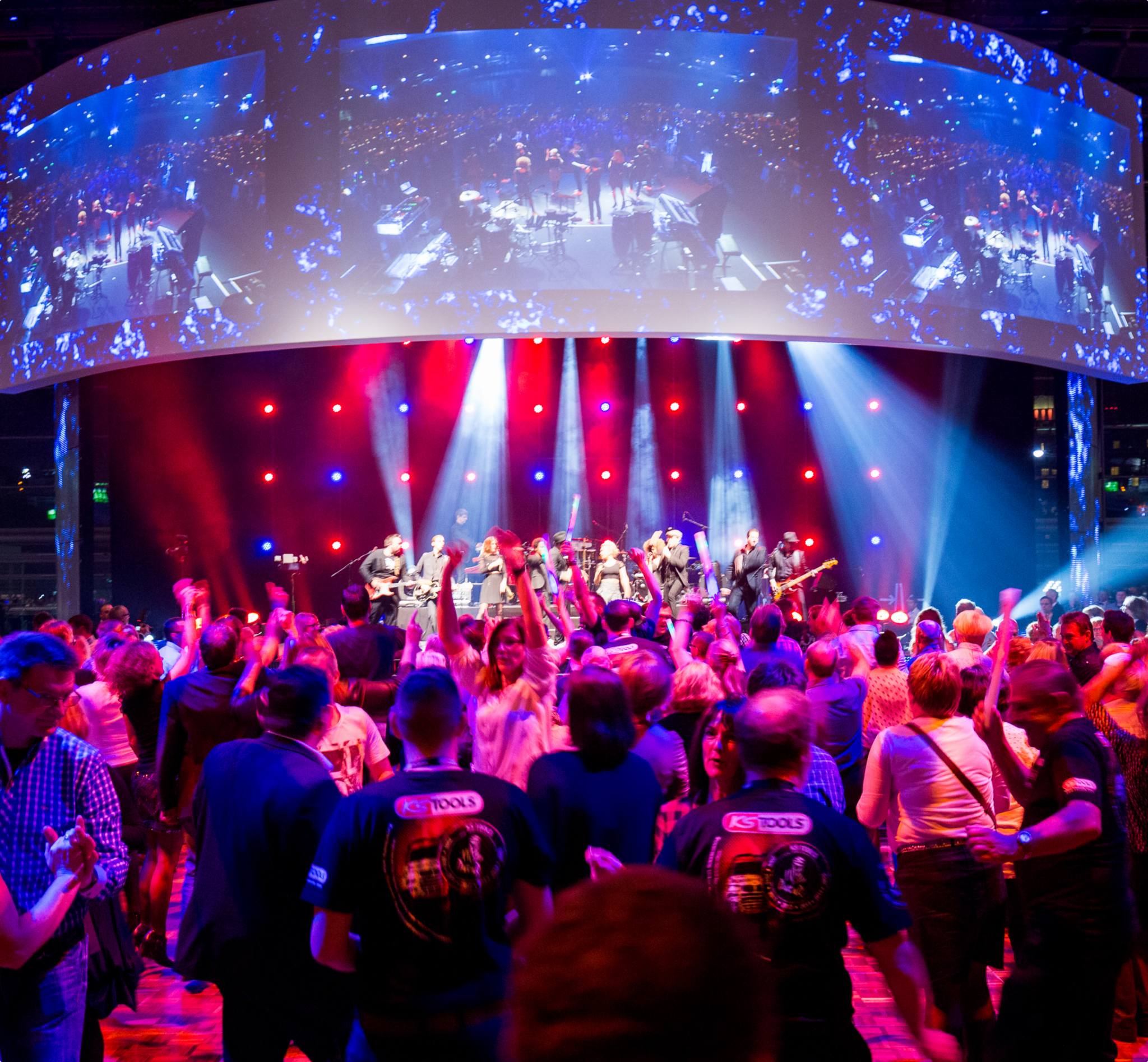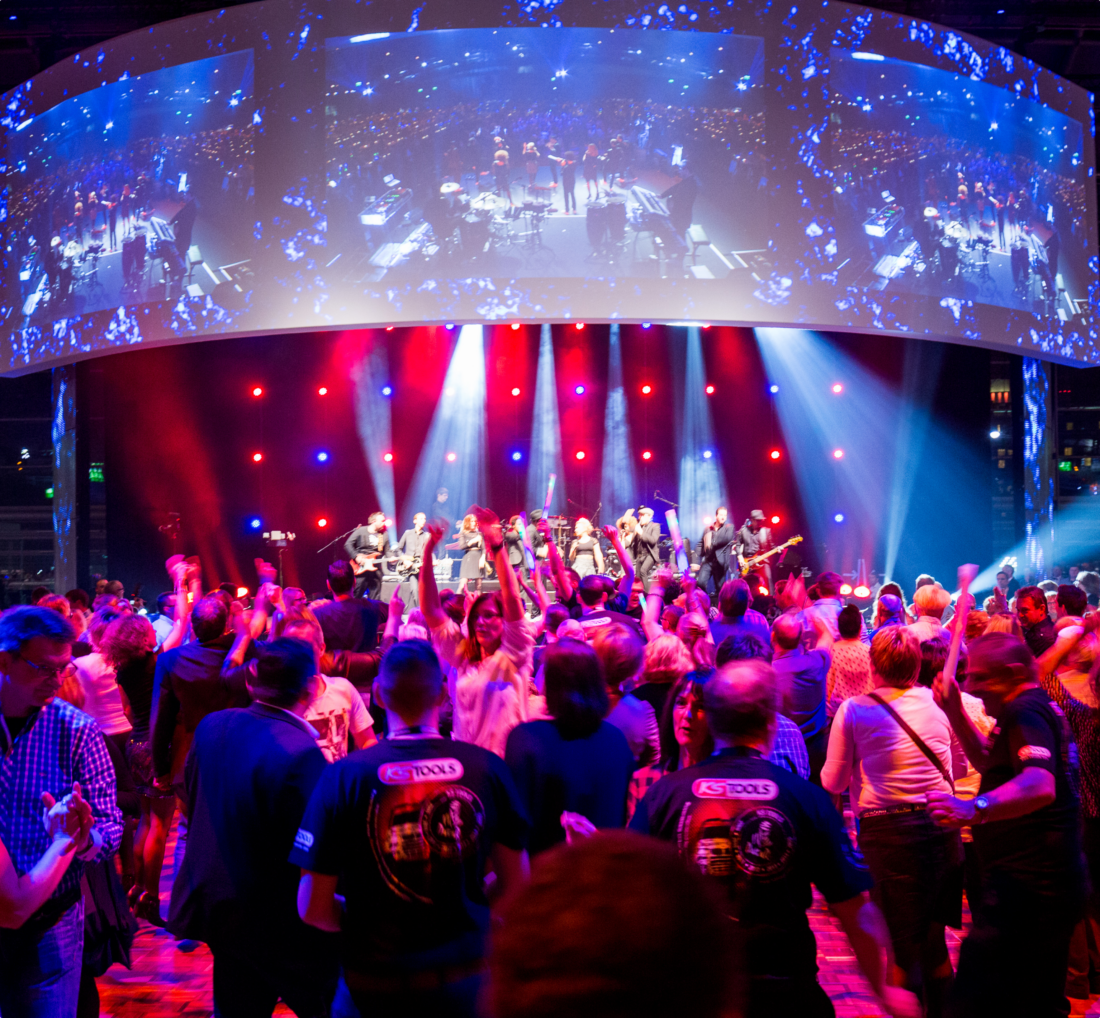 From the idea to the implementation: step-by-step to an event
We always give you small insights into our everyday life and take you with us on our social media channels to show you more about event organization in our daily work. Today we would like to ask the question: How does such an event concept actually come about? The process is not always the same, but there are a few steps that must always be followed. Basically it's like a puzzle that is put together one by one. The frame must be built in advance, as with every puzzle, the frame is absolutely helpful for inserting the individual puzzle pieces. After almost 30 years, we have of course not gone blind and are still curious about everything that is new on the market. For this we receive regular input from individual departments. Which is very helpful if you want to set the right framework for the concept development.
How does it work with us in detail …?
First we receive the request and develop ideas
When we receive an inquiry by email or phone, a series of processes begins.
Step one: we discuss the request in a spontaneous team meeting. We collect questions that are important for the preparation of an offer. Because only those who listen carefully can offer the right solution.
Step two: our questions are coordinated with the contact person by phone. When we have gathered all the information, we will sit down for a brainstorming session. Now is the time to leave the comfort zone! Creative work is sometimes really difficult, and everything does not always come "flown" straight away. Some concepts require more than two team meetings, after which the first sketches are made.

Concept and program
In the next step of the event organization, we use the ideas we collected to create a rough concept as well as an initial program sequence. The design always depends on the respective task and the type of event. Of course, we still work with Power Point, but we now also use many new tools that make a much more lively way of presenting concepts possible.
The planning process
Once we have received the order, detailed planning begins. And we are still mentally putting a puzzle together. During the event organization you often realize that you have to swap pieces of the puzzle in order to get a more coherent picture. Therefore, a project plan is necessary to have internal planning. Nevertheless, there has to be enough flexibility to make it possible to "turn" differently during the implementation of the project.
Our customers can always look forward to careful support. That is why we schedule shoulder-to-shoulder meetings for complex projects, which take place once a week.
As soon as the scaffolding has been established, the service providers from our global partner network will begin to be added. This is a tested network that we are rightly proud of, because it always pays off when you know suppliers over a longer period of time. Which service providers do we often use? These are e.g. catering companies, service personnel, decoration companies, technology, stage builders, programmers, printing companies … Etc.
The basis of all procedures is a project-related contract, which describes all services related to the project and is linked to a fixed budget plan.
Shortly before the event, we create briefings for everyone involved, regulate the entire logistics such as construction and use the project plan to check compliance with all necessary planning steps. If something unforeseen happens at this point, a solution can always be found – because what is definitely part of an experienced event organisation is the opportunity to improvise.

Invitations / participant management
Participant management is an essential part of every event organization. That's why we're going into a little more detail here. Because the event is intended for a target group and therefore it is important to inform them about the event and its content at an early stage. You should take care of inviting the guests no later than three months before the event. It is important to distinguish what type of event it is. If you are planning an online event, the invitations should also be sent digitally, e.g. to provide the link to the event platform.
If it is a live or hybrid event, you usually start with a save-the-date announcement. Reminders and mailings with important event information are also part of the communication with the guests. If desired, we can also take care of ticketing and the creation of a backend. As soon as the registration starts, we constantly update all participant lists and keep our customers regularly up to date.
The follow-up
There is a nice sentence that says "after the event is before the event" and that says something you shouldn't forget! The final phase of a project is very important because it is essential to secure evaluation data.
For us, the follow-up and evaluation of the event includes not only the final accounting and budget control, but also, for example, a feedback discussion, the writing and sending of thank you cards to the guests, a final meeting with the planning team and a performance measurement.
What remains is the idea of ​​sustainability. A really sustainably planned event also needs an appropriate budget. We always recommend that it is better to cancel an event if you have a tight framework and then have to realize it without important things. It's basically like buying a car. If you choose a car whose wheels are too expensive for the planned budget, you should opt for another offer. Because if you save on the wheels, the car can't roll either.
And every reduction in services that you would like to take into account also entails a reduction in quality. Then you'd better change the concept, in other words: choose a different car. If it's an interesting drive, your target group is sure to get in!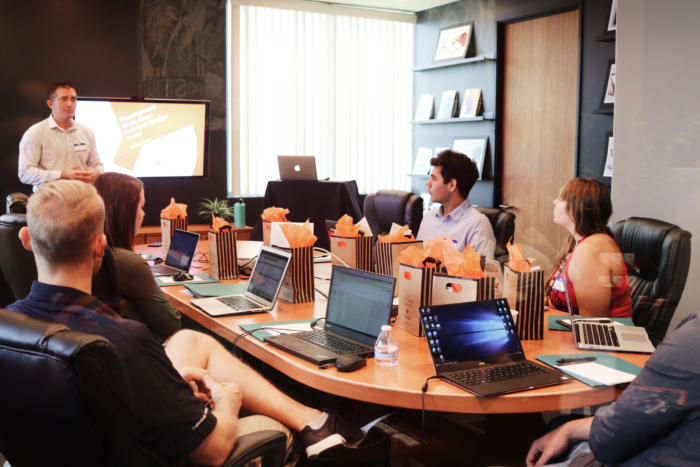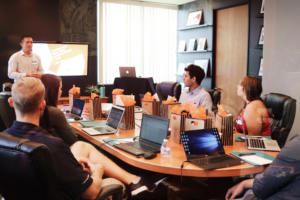 Conclusion
Event organization and planning are very extensive processes that on the one hand can be a lot of fun. On the other hand, the wrong approach can quickly become challenging and chaotic. So at the beginning you should ask yourself whether you have the time and energy to familiarize yourself with these complex topics in addition to your daily tasks or whether you prefer to leave this to an experienced event agency and work together with the event team.
As an experienced event agency with the necessary know-how, we look forward to accompanying you with your personal event organization. Contact us for an optimal implementation and a stress-free organization with 100% potential for success! Or visit us on facebook, Instagram, LinkedIn, Xing to get even more insights into our everyday life.